A TASTE.
OF OUR.
CHEESES.
The milk is collected daily from selected farms and producers of the
of the Voios Kozani region.  Then, within a few hours of collection, the milk is
milk is processed with modern methods in order to ensure the safety and hygiene of the final product.
With tradition as the axis and the quality of our products in mind, we do not
no additives and preservatives are used in their preparation.
It takes its name from the fact that it matures in a
tulimia, i.e. upside-down animal skins. It is made from
goat's milk and as it matures it is often 'watered' with milk. So
the cheese acquires a distinctive, intense, tangy and slightly spicy taste.
taste. It is light in fat, contains very little salt, and its colour is very intense and has a distinctive taste.
The cheese is light, low in salt and has a light white to yellowish colour and a soft texture.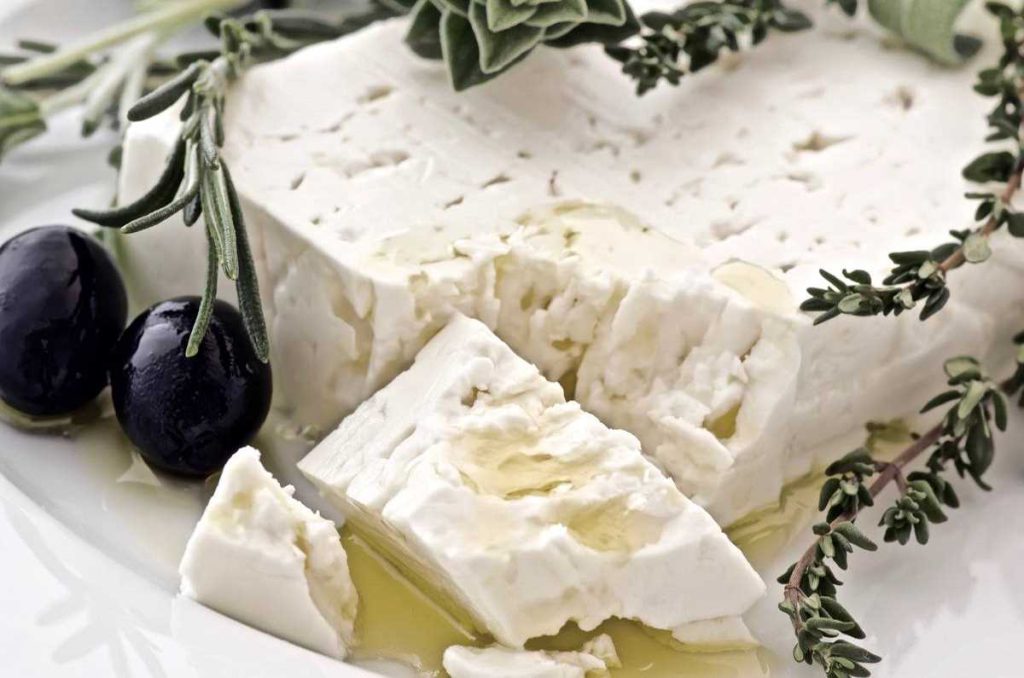 Protected Designation of Origin feta cheese in natural brine.
Traditionally made from 100% Greek sheep and goat milk.
Of the Voios Kozani region.
Goat's cheese Bourinos is a white brine cheese produced from 100% goat's milk. It is slightly spicy and full of flavour, it is an ideal snack, while it is an excellent accompaniment to everyday food.
Anthotyro is a fresh, fresh, white and soft cheese made from fresh sheep's and goat's milk and is characterized by its buttery and pleasant taste. It is rich in protein with less fat and lower salt content than other white cheeses. The care that has been taken for years to ensure its high quality and consistent taste, as well as its usefulness in countless cooking and pastry recipes, have made anthotyro the favourite cheese of consumers, among all members of a family.
Soft cheese that has a special place in the list of traditional cheeses. Its taste is distinctive, sweet and slightly brackish with a rich aroma of pure milk. 
Yoghurt with the characteristic skin, made with the
made the traditional way from 100% Greek sheep's milk.
Sign up with your email and stay informed about our offers and new products.